Message from the Iscte Business School Dean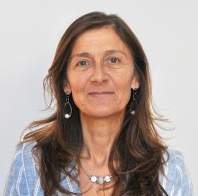 Iscte Business School is an internationally accredited business school that pioneered the teaching of management and business sciences in Portugal. Our mission is to help students to become innovative and socially responsible business leaders with a global perspective. To embrace this mission we promote intellectual rigor in the classroom and experiential learning.
Our programmes offer a hands-on learning experience. Our faculty team is qualified and experienced in teaching and research, and regularly publish in top-notch journals. In addition to the intellectual rigour and practical focus on both teaching and research, many academics carry knowledge of corporate world. Moreover, business leaders holding managerial positions also help us to bring innovation to the classrooms.
Our Career Services team helps students to establish links with the corporate world. Through initiatives such as Career Forum, Career Week, Company Open Days, among others, we encourage and support our students to learn how to become best marketplace job candidates and better explore career opportunities.
We are also committed to provide our students with international education. Among our large portfolio of programmes and courses, many are taught in English. International students as well as invited faculty also lend a support to this endeavour on campus. Moreover, our students can opt for a study abroad experience (including double degree, exchange or short-term studies) in one of our international and well recognised partner schools located all over the world.
Special mention has to be made of the close relationship that IBS faculty and staff develop with our students and the concern for their well-being which is a decisive factor for their high academic performance.
All these distinctive features of our school build its growing reputation at home and internationally. Employability levels close to 100% and a large number of alumni working abroad, many of whom holding leadership positions in multinational companies, reveal IBS recognition of not only the high quality of the training given to the students, but also their ability to perform and excel in new and challenging environments.
To conclude, I would like to invite you to visit our website!
Maria João Cortinhal
Dean
Iscte Business School
December 2019