MSc in Hospitality and Tourism Management (Dual Degree)
This Dual Degree Program offers a unique opportunity for participants to be exposed to a blend of cultures, business environments, and perspectives through an international collaboration between Iscte University Institute of Lisbon and University of Central Florida.
After successfull completion of all the requirements stipulated by both universities, the student will be awarded with the degre of Master of Science in Hospitality and Tourism Management from UCF and of Master in Hospitality and Tourism Management fom ISCTE-IUL.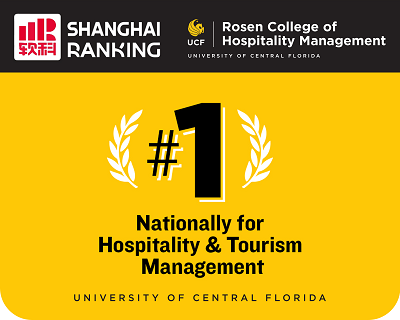 Specific Requirements for the USA/Rosen College(UCF) Option:
Program participants who will be going to UCF in the second year must abide by the application deadlines, normally mid-January (year one), which can be found here.
Iscte students admitted to UCF must enrol in the Master of Science in Hospitality and Tourism Management program and meet all the requirements for graduation listed in the current Graduate Catalog for that program, in order to receive the UCF degree.
All Iscte admitted students to UCF will be awarded a fellowship stipend that is USD 5000 per term (fall and spring, so a total of USD 10000).

Students will have the opportunity to obtain a one-year work visa to complement their experience in the United States. Through this programme, students are equipped to take on responsibilities with ease in the greatest multinational corporations in the industry.