A Double Degree is an excellent opportunity which allows the students to graduate with two diplomas from two Universities (Iscte and a partner university). Thanks to those programmes the students can grow internationally and earn professional experience.
It is a great chance for anyone who wants to challenge themselves by being part of two different academic cultures and to expand their international network.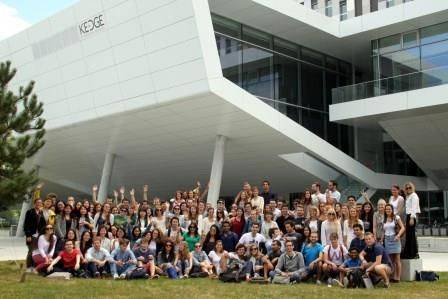 Why choose Double Degree programmes?
- Two diplomas (Iscte and partner's) with usually no extra tuition fee involved;
- International Experience;
- Excellent partners to choose from;
- Great added value at the professional level.
Applications
Applications for the Double Degree programme in the 2021/22 academic year are ongoing. Please apply in Fenix, "Applications" tab, until the 8 February 2021.
Contact
For questions regarding double degrees, you can contact Vítor Reis (program manager) through the e-mail international.ibs@iscte-iul.pt or the phone (+351) 210 464 225.