Eventos
MC Sonae Case: Operations Management in the era of e-commerce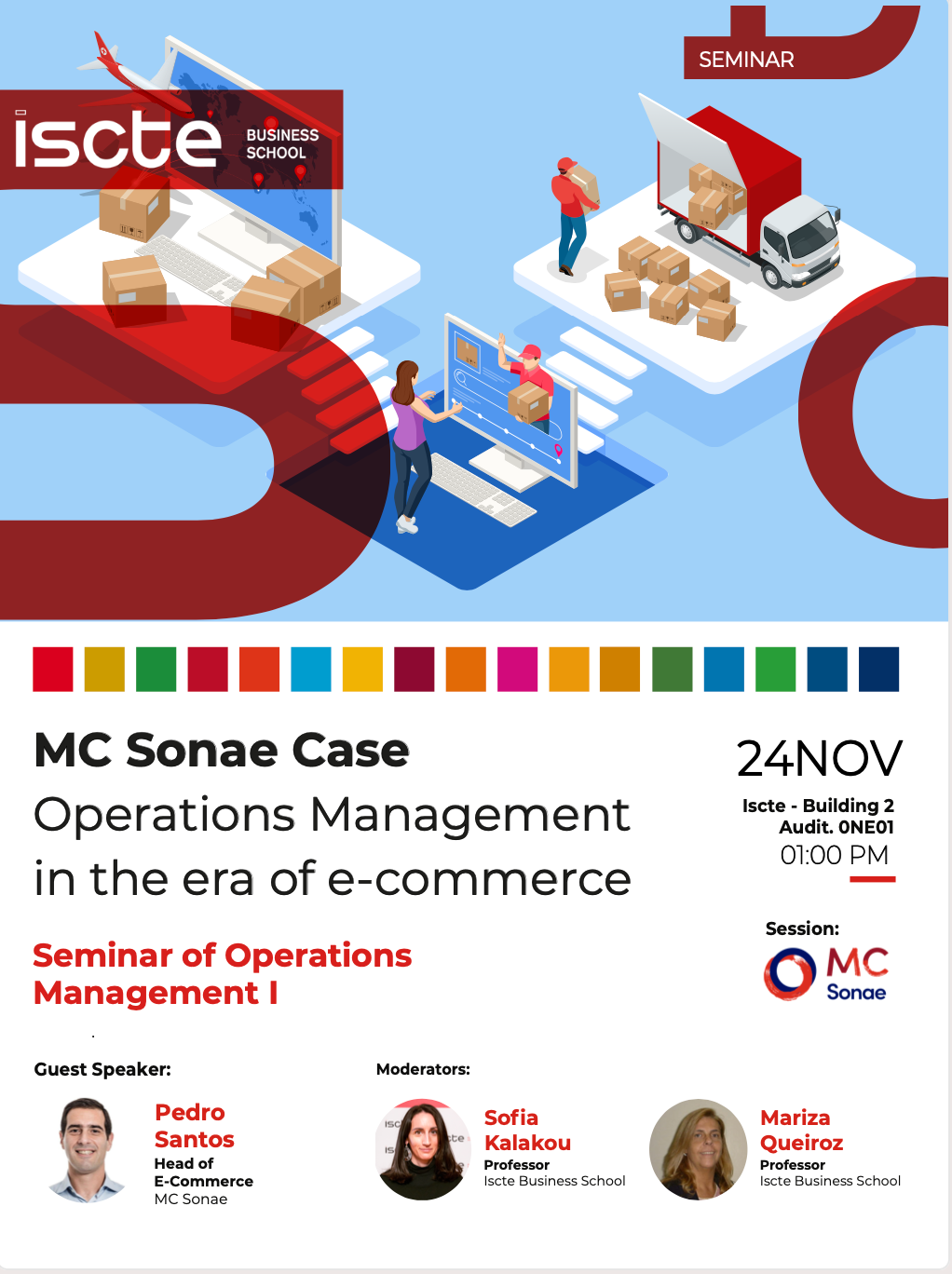 Pedro Santos is currently e-commerce director at MC Sonae. In this role, Pedro leads MC Sonae's digital business to its undisputed food and near-food retail e-commerce leadership.
Throughout his career, he has been working extensively in strategy, e-commerce, business development, operations and logistics, leading several diverse projects and businesses through periods of rapid growth and transformation.
Pedro is also Acepi (Portuguese Digital Association) Vice-President, advisor for Portugal Ventures and EGI Booster, invited lecturer at ISCTE or ISEG, with additional non-executive roles.
Pedro holds a Bsc and a Msc in Management and is preparing his PhD thesis in strategy and marketing.