Notícias
Rui Manuel de Araújo Gomes receives Professor Jacinto Nunes Prize from Banco de Portugal (Portuguese Central Bank)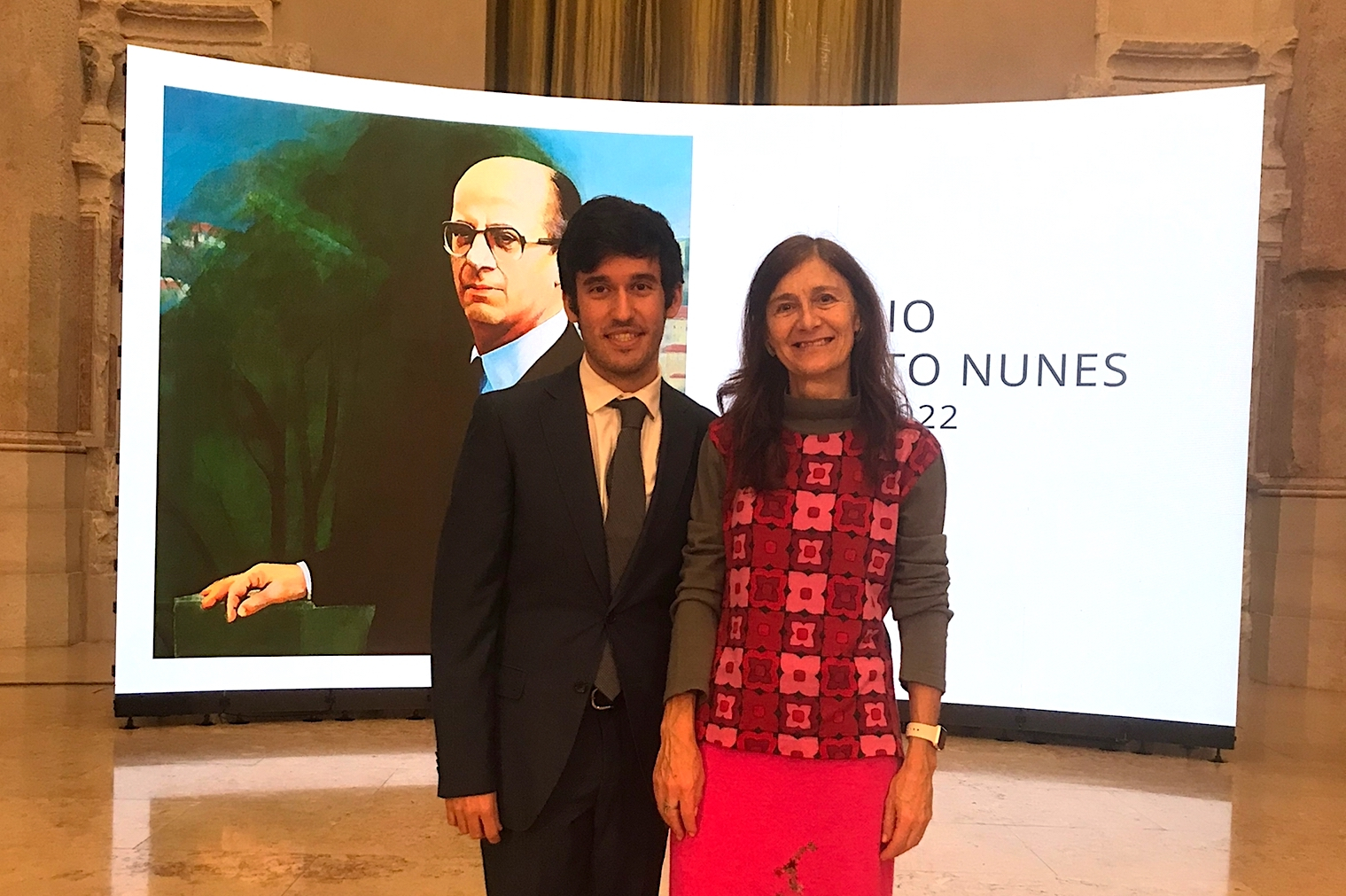 (Photo: Rui Gomes | Maria João Cortinhal - Dean of Iscte Business School)
The Professor Jacinto Nunes Prize, from Banco de Portugal, distinguishes students who obtained the best final average in the degree in Economics in higher education establishments whose average of the last admitted candidate was equal to or greater than 140 points.
By awarding this award, Banco de Portugal intends to contribute to the recognition of merit in an area of study that is fundamental to the mission it pursues.
Rui Gomes, alumnus of the Degree in Economics, was distinguished with this award as one of the best students of the Degree in Economics 2019/2022.
Iscte Business School congratulates Rui for this recognition and wishes him all the best!
You can learn more about this award here!