Testimonies
Nathalie Fuchs,
Holland: University of Groningen
"Lisbon is a fantastic international capital, one of the best target for an erasmus period. The cost of life is cheap (on average) and you can really get fun in many ways. Regarding IBS, I want to say that there's a really good organisation for incoming's students, but if you apply for classes in the MSc in Finance be ready to study and to work hard because it's not a joke to pass the exams."

Ewelina Junczyk,
Poland: Poznan University of Economics
"Admittedly I can recommend Lisbon and IBS as a destination of Erasmus! During four amazing months in a beautiful and breathtaking city of Lisbon, trips, parties, wonderful friends and of course studying hard at the university! One of the best decision in my life!"

Felix Rottenau,
Germany: University of Applied Sciences - Mainz
"Different people,different cultures, different nationalities and only one destination----Erasmus. It is everything that unite all of us together and help to enjoy exchange half a year. Unforgettable experience, great school, cool flatmates, new language, amazing people, sunny Lisbon, beautiful country, crazy parties and the hottest winter "+25". I can't imagine my life without all of this. I'd made the best choice of country for Erasmus life."

Stella Pinsel,
Estonia: Tallinn University of Technology
"Portugal is the best place to enjoy good food, culture, different sports, beautiful nature, sea, sun & warmth of people :) I love the simplicity & charm of Lisbon & Portugal in general. In very short time Lisbon became my second home & I will look forward to returning here one day! Até-ja! :)"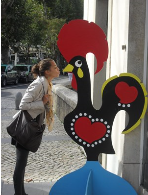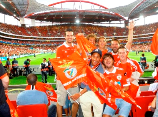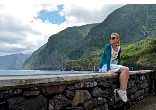 International Office
(+351) 210 464 331
international.ibs@iscte-iul.pt