Gestão de Hotelaria e Turismo
Mestrado
Catarina Delgado
 Ala Autónoma, Gabinete 236

Acreditações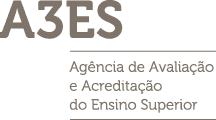 Acreditado
6 Anos
31 jul 2020
Registo DGES
Registo inicial
R/A-Ef 3378/2011 de 18-03-2011
Registo de alteração
R/A-Ef 3378/2011/AL01 de 12-05-2016 | R/A-Ef 3378/2011/AL02 de 02-03-2018
De momento, as vagas para este curso estão todas preenchidas
Leccionado em Inglês
Lectured in English
The MSc in Hospitality and Tourism Management is presented as an option to continue studies for all graduates in management, tourism and other courses in related areas, and contains the following overall objectives:
To improve knowledge of the core topics in management sciences applied to hospitality and tourism;

To develop expertise in cross-cutting themes, in the interests and professional expectations of students, which contribute to the development of an applied research project;

To provide students with methods, procedures and research techniques that enable them to develop their research project with a high degree of autonomy.
1st-year: Iscte (Lisbon)
2nd-year: 2 Alternatives
WHY CHOOSE THE MHTM AT ISCTE BUSINESS SCHOOL?
1. Enter one of the fastest-growing industries across the globe;
2. Benefit from a programme in the USA with tuition fees substantially lower than in USA;
3. Access one of the five best hospitality and tourism management schools in the world;
4. Gain intensive international exposure and expertise;
5. Benefit from the network of both Schools and their links with the hospitality and tourism industry;
6. Develop the necessary skills to become a successful professional;
7. Take managerial related jobs in the hospitality and tourism industry worldwide after graduation;
Mensagem do(s) diretor(es)
Studying Hospitality and Tourism in Portugal is a unique opportunity to experience one of the global leaders in the tourism industry. Portugal is one of the top leisure destinations in Europe – bathed in a Mediterranean climate – where you can find some of the most attractive beaches in the world, hundreds of golf courses, unforgettable sightseeing, and rich monumental heritage. It is no surprise that in Portugal you can find every possible type of tourist facility, from large-scale hotels to exclusive resorts as well as all major hotels chains.
The leading Portuguese industry brands have capitalised on this popularity and have expanded their chains worldwide where they are well known for their innovation and successful development strategies. Lisbon and Portugal, therefore, provide students with a live laboratory in which to make contact with the hub of innovation and creativity in the Hospitality and Tourism Industry.
Funding Opportunity | Income Share Agreement (ISA) – Fundação José Neves
The MSc in Hospitality and Tourism Management is covered by the ISA programme of Fundação José Neves. Through this initiative, Fundação José Neves will pay the tuition fees to the university and students will repay them later to the foundation after being inserted in the job market, with a stable income.
Note: Candidates to the ISA-FJN support must have tax residency in Portugal and a Portuguese citizen card. For more information on the application process and requirements to the ISA programme, check the Fundação José Neves website!
Candidatar
Informações Gerais
2 anos
Inglês
120
35
Diurno
19 dez 2022 - 16 jan 2023
17 jan 2023 - 13 fev 2023
14 fev 2023 - 03 abr 2023
04 abr 2023 - 22 mai 2023
23 mai 2023 - 03 jul 2023
04 jul 2023 - 28 ago 2023
* Informação para o ano letivo de 2023/2024
Note: Students from outside the EU must pay the whole amount of the tuition fee for each year immediately after enrolment, as payments in instalments are not available.
Portuguese/EU Students
Option 1 | Iscte - Total of 6850€

1st Year - 5250€
2nd Year - 1600€
Option 2 | Rosen College - Total of 21 250€

1st Year - 5250€
2nd Year - 16 000€
International Students
Option 1 | Iscte - Total of 9800€

1st Year - 7000€
2nd Year - 2800€

Option 2 | Rosen College - Total of 25 000€

1st Year - 7000€
2nd Year - 18 000€
2021
MSc in Hospitality and Tourism Management Top #1 in Portugal and #45 in the World, in the "Tourism and Management" category.
2021
Top #1 Hospitality and Tourism School in Portugal and #51-75 in the World.