Gestão de Serviços e da Tecnologia
Mestrado
Catarina Delgado
 Ala Autónoma, Gabinete 236

Acreditações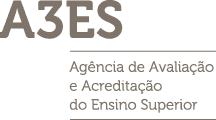 Acreditado
6 Anos
31 jul 2020
Registo DGES
Registo inicial
R/A-Cr 126/2010 de 01-09-2010
Registo de alteração
R/A-Cr 126/2010/AL01 de 28-08-2014 | R/A-Cr 126/2010/AL02 de 05-05-2017 | R/A-Cr 126/2010/AL03 de 08-12-2021
De momento, as vagas para este curso estão todas preenchidas
Leccionado em Inglês
Formação Pós-Graduada
| | | | | | |
| --- | --- | --- | --- | --- | --- |
| 1ª Fase | 19 Dezembro 2022 | 16 Janeiro 2023 | 70.00 € | 750.00 € | 1200.00 € |
| 2ª Fase | 17 Janeiro 2023 | 13 Fevereiro 2023 | 70.00 € | 750.00 € | 1200.00 € |
| 3ª Fase | 14 Fevereiro 2023 | 03 Abril 2023 | 70.00 € | 750.00 € | 1200.00 € |
| 4ª Fase | 04 Abril 2023 | 22 Maio 2023 | 70.00 € | 750.00 € | 1200.00 € |
| 5ª Fase | 23 Maio 2023 | 03 Julho 2023 | 70.00 € | 750.00 € | 1200.00 € |
| 6ª Fase | 04 Julho 2023 | 28 Agosto 2023 | 70.00 € | 750.00 € | 1200.00 € |
| 7ª Fase | 29 Agosto 2023 | 25 Setembro 2023 | 70.00 € | 750.00 € | 1200.00 € |
A abertura das fases de candidatura está condicionada à existência de vagas
Requisitos
Requirements
We require the following skills and qualifications from applicants to our International Masters programmes:
A bachelors degree awarded by a university or institution of higher education;
Proficiency in the English language;
The results of an applicant's GMAT or GRE exam, although not mandatory, may enhance their chances of being accepted;
Diploma and Transcript of Records.
Procedimentos para candidatura
Application procedures
Application Form
Applications are exclusively submitted online. Some information will be required for applicants to type in, namely Personal Information, information about Education and also Working Experience*. Candidates will have to upload some Documents as well.
*Please note that information about internships, association activities, volunteer service, research projects, and other relevant professional experience, as well as international experience, including participation in exchange and summer school programmes, international internships and professional experience abroad, will be considered as Working Experience and therefore must be described in Working Experience area.
Documents
Mandatory to upload / insert into the application form:
ID  card / Passport;
Photo (we accept jpg, jpeg, png formats);
Curriculum Vitæ;
Two references, corresponding to contacts from people who may be reached out, in case we need to clarify your professional or academic background (e.g. Professors or Work Professionals);
Master's goal statement (max. 2500 characters, to be submitted in the applications' system directly);

Transcript of Records displaying your current grading - A print screen of your student's portal, displaying current classifications in each course unit and identification is accepted.
Candidates who have already completed their bachelor degree:
Bachelor degree diploma;
Transcript of records displaying the current classification in each course unit and final GPA.
Candidates still concluding their undergraduate degree must also add:
Declaration of Commitment (download available on the application form).
Selection Process
IMPORTANT - Selections are made on a rolling basis from the moment the application period opens.  We therefore encourage early applications.
The selection process involves four separate stages which are outlined below:
Step 1. Initial assessment.  After submitting the completed online application and after payment of the application fee (non-refundable), applications will be reviewed by a member of the International Admissions Office.  We will consider your application form, answers to the admission questions, Curriculum Vitae and other supporting documents to assess the strength of your application.
Step 2. Interview. Within 2-3 weeks of applying and if necessary, we will invite you to an interview with the Programme Director. During the interview, we will further explore your academic background, experience, competencies, personal qualities and motivation. Depending on your location, you may be interviewed face-to-face or by phone/Skype.
Step 3. Final Election Decisions. All applicants will be notified of the final decision by e-mail and through the application system.
Step 4. Enrollment. In case your application is successful you will be instructed how to enroll.
Ata N.º 1 - Critérios de seleção e seriação de candidatos 2023-2024

The enrolment and registration of admitted candidates is subject to the payment of the reservation fee.