Mestrado
Catarina Delgado
 Ala Autónoma, Gabinete 236

Acreditações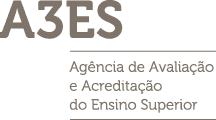 Acreditado
6 Anos
23 jan 2020
Registo DGES
Registo inicial
R/A-Cr 42/2012 de 06-06-2012
Registo de alteração
R/A-Cr 42/2012/AL01 de 20-08-2014 | R/A-Cr 42/2012/AL02 de 10-02-2020
Candidatar
Leccionado em Inglês
Mestrado em Finanças
MSc in Finance is a full-time, two-year programme (one year of classes and one year for the dissertation) that provides a highly advanced qualification in the finance field plus one-year for research and writing a dissertation. It is designed for students who intend to pursue a career in the financial services industry or in the field of corporate finance.
MSc lectured in English.
This programme gives you a strong background in the theoretical underpinnings of finance while offering intensive applied training aimed at developing skills for active interaction in the finance world.
Double Degree
In this Programme the existent partnerships are with:
Mensagem do(s) diretor(es)
The MSc in Finance at IBS will enhance your career prospects, give you exposure to a faculty with a worldwide reputation, and provide you with cutting-edge knowledge of finance in classes that teach you how to apply what you have learned.
The emphasis of the Program is specialization and flexibility. Half of the courses are electives and are divided into two different areas of expertise: Financial Markets and Corporate Finance. This allows you to direct your study to your own career objectives.
Program at the University of Delaware, United States | Information for 2020
A week's residential stay at the University of Delaware gives you the opportunity to obtain valuable international experience. You will have access to real-time, hands-on professional industry applications and tools, and to historical and real-time data. This programme provides you the opportunity to have direct contact with companies and institutions in the local financial industry, including visits to the New York Stock Exchange and Bloomberg.
There will be 30 slots available for the Delaware program. 25 of these slots will be for 1st round applicants of the Master Degree in Finance.
Partnership with CFA Institute - University Affiliation Program
The partnership with CFA aligns the Master in Finance Program with the CFA® Program Candidate Body of Knowledge® syllabus. You are able to complete your Master's and prepare for the CFA® Program at the same time. You will also be able to apply for CFA exam scholarships.
EY rewards the best MSc in Finance Student.
Rewarding Excellence
Merit and individual effort are founding values ​​of modern and democratic society. Iscte rewards those who do their best to achieve levels of excellence both at the beginning of their course (admission award) and at the end of their course (best student award). For more information about these awards, please click here (only available in Portuguese).
The regulation for the specific admission awards of the Master in Finance will soon be published here.
Candidatar
Informações Gerais
2 anos
Inglês
120
46
Diurno
14 dez 2020 - 11 jan 2021
12 jan 2021 - 15 fev 2021
09 mar 2021 - 15 mar 2021
* Informação para o ano letivo de 2021/2022
Students from outside the EU must pay the whole amount of the tuition fee for each year immediately after enrolment, as payments in instalments are not available.