Accounting and Management Control
Mestrado
De momento, as vagas para este curso estão todas preenchidas
Leccionado em Inglês
MSc lectured in English
The new syllabus of the MSc in Accounting and Management Control is aimed at students who intend to assume in the future a relevant role in the financial and accounting area, within the scope of management and business functions (eg, financial director (CFO), financial and/or investment consultant/analyst, controller, certified accountant, auditor and statutory auditor). The current economic environment is extremely volatile and demanding, and it is essential to have highly qualified staff capable of preparing and reporting financial and non-financial information to support decision-making, based on models and methodologies that enable the creation of long-term value. In this sense, this Master provides significant and up-to-date skills in Accounting and Management Control, as well as in the spheres of auditing and assurance, risk and taxation, also integrating sustainability and governance issues associated with business management. This aggregated, modernized and comprehensive vision of Accounting, supported by the understanding of numbers and their organizational role, is an important competitive advantage to enhance a successful professional career in national and multinational companies.

Double Degree
This programme has a Double Degree partnership with Florida International University - USA (accredited by AACSB). For more information on Double Degree programmes, click here.

And a double degree partnership with a (Triple Crown) European Business School (more detailed information to be available soon).



Mensagem do(s) diretor(es)
MSc in Master in Accounting and Management Control, offered from the academic year 2022/2023 and resulting from the updating of the previous program, adapts to the growing globalization of the market, which requires from Accounting professionals a social and moral responsibility that allows them to :
i) recognize, measure and disclose the main economic and financial events;
ii) understand and train financial statement preparers, investors, creditors and other stakeholders to respond to the challenges of analysis, decision-making and value creation.
Boosting a successful career, this master provides significant and up-to-date skills, aimed at strengthening the academic/employer relationship, training professionals and executives for the international and national markets who are capable of critically analyzing the information reported by companies.
The current economic and financial environment, characterized by increasing globalization and competition, requires highly qualified accounting professionals.
As Accounting is a comprehensive, multidisciplinary and dynamic scientific area in its control and reporting of the sustainability of financial resources, the current Masters includes the analysis of relevant content for external investors, for internal decision-makers, for bodies that qualify as public entities, for reviewers accounts and market regulators, among other agents. It covers matters related to accounting (eg, application of national and international regulations and practices), strategy (eg, performance and management control systems), sustainability (eg, ethics and social responsibility), taxation (eg, tax planning), auditing and assurance (eg, standards, risk and internal control), financial analysis (eg, interpretation of financial statements), and data analysis (eg, data analytics for accounting), as a result of the complexity of economic operations and the diversity of mechanisms regulation and control over the business activity.
The contents that integrate the MSc in Accounting and Management Control aim at acquiring distinctive skills that make it possible to create value in any environment. Specifically, technical and scientific knowledge is provided that prepare students not only to assume important positions in global and complex organizations but also to continue advanced studies and research in the area, as well as to access Professional Orders related to the exercise of the activity of Accounting.


Possibility of recruitment: Monitors from the Accounting Department
The best students in the 1st year of the Master in Accounting and Management Control can be selected for monitors in the Accounting Department. Selected candidates will perform their duties during their 2nd year of the program.
For more information, the Director of the Accounting Department should be contacted.
Funding Opportunity | Income Share Agreement (ISA) – Fundação José Neves
The MSc in Accounting and Management Control is covered by the ISA programme of Fundação José Neves. Through this initiative, Fundação José Neves will pay the tuition fees to the university and students will repay them later to the foundation after being inserted in the job market, with a stable income.
Note: Candidates to the ISA-FJN support must have tax residency in Portugal and a Portuguese citizen card. For more information on the application process and requirements to the ISA programme, check the Fundação José Neves website!
KPMG rewards the best MSc in Accounting and Management Control Student.
Candidatar
Informações Gerais
2 anos
Inglês
120
35
Diurno
19 dez 2022 - 16 jan 2023
17 jan 2023 - 13 fev 2023
14 fev 2023 - 03 abr 2023
04 abr 2023 - 22 mai 2023
23 mai 2023 - 03 jul 2023
04 jul 2023 - 28 ago 2023
* Informação para o ano letivo de 2023/2024
Students from outside the EU must pay the whole amount of the tuition fee for each year immediately after enrolment, as payments in instalments are not available.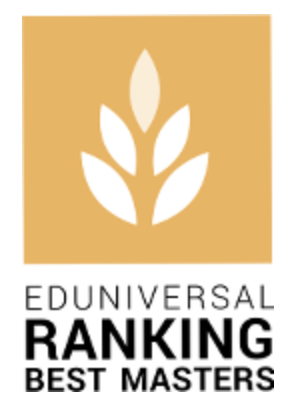 Eduniversal Best Masters Ranking 2022
The MSc in Accounting ranked 34th in its category, among the Top 200 Best Master Programmes, in Western Europe

An "International Course" (international accounting topics taught in English) at the University of Ljubljana, School of Economics and Business, Slovenia, which includes the fee and accommodation (overnight, breakfast, lunch, and catering, excluding dinners). However, students must bear the travel expenses, which will be organized by Iscte Business School.

International seminar experience:
Students will benefit from an "International Seminar Experience" (taught in English) for 3-4 days at a European University (e.g. Kedge Business School, France) which includes the fee and accommodation (overnight stay, breakfast, lunch, and catering, excluding dinners) supported by Iscte Business School. However, students must bear travel expenses (e.g. flights) and any personal expenses. In case of a limited number of places, further information is given.